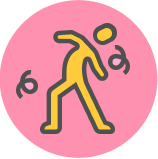 Time Danced:
10526

minutes
TEAM K&V - LETS DO OUR BIT TO HELP SICK KIDS!
When a child is injured, or diagnosed with a serious illness, it affects the whole family. Lives can be turned upside down, and puts families under enormous pressure. For many families, it can feel like it's impossible to hold it together.
That's why we're joining Ronald McDonald House Charities to Dance For Sick Kids this year.
We'll be making a move every day for 7 days, to raise money that will help families stay in a home-away-from-home, access emotional and financial support, and more. From day one in the hospital and for as long as it takes,  your help ensures that families don't have to navigate the challenges of illness or injury alone.
Please support us by making a tax-deductible donation to our challenge. Your generosity will make sure that Ronald McDonald House Charities can support even more families with a seriously ill or injured child when they need it most.
Thanks to all the generous people who've donated to our challenge.
K&v Dance Corp
Anonymous
Generous Corporate Partners
Rob Harriss
Jones Family
Bianca Edwards
Barb And Wednesday Ladies
Shelley And Emma Hudson
Drone Chowdry
K&v Lollie Fundraiser
Generous Corporate Partners
Brie Mccudden
Barb
Clinton Godwin
O'donnell Family
Young Actors Assembly
Melanie Jones
Sage Allouche
Ken Harriss
James, Katia, Saki
Judy Allouche
Kirsty Ellis
Stacy Kruger
Mel King
Ryan -sweeney Family ?
Anonymous
Colum
Ashlea Mcdonald
Ads & Juzz Allouche
Abroenet Constructions
Nikki Taylor
Natalie Denyer
Jeff Small
Scout
Ellen Storey
Sarah Cullen
Nelle Calvert
Tom Novak
Alex Munro
Thomas Allouche
Carman Zumba Gold Ladies
Tash And Mark
Joel Godwin
The Handel Family
Valerie Jensen
Jennifer Pine
Robyn Anderson
Nick Noonan
Jenny Carmichael
Nathan Karpenko
Jo Kelso
Mia Griffiths
Mum
Anonymous
Julia And Zaylah
Catherine Green
Bonnie Lowe
Jess Parker
Colin M
Fe Lily And Alf
Nataloe Carpenter
Julia
Anonymous
Jenny Freeburn
Marc And Bec Allouche
Rachel And David Anderson
Ann Vizzone
Samantha Shaw
Dianne Castle
Gay Evans
Su Bernays
Iacono's
Lesley Kruger
Angela Hick
Tonia Taylor
Alison Green
Fred And Tracy Jaeger
Tanya Mason
Gayle Corrigan
Paul Pascoe
Beatriz Jam De Leon
Mel Francis
Janelle Lewis
Lisa & Peter
Chris Lane
Erika Moss
Jacque Antoniou
Jacque Antoniou
Dale
Generous Corporate Partners
Ciantar Family
Di & Craig Watt
Tess Myers
The Becks
Debra Denny
Kara Kelso
Fred Taylor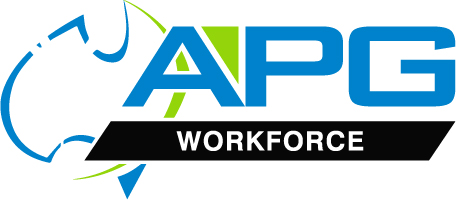 Apg Workforce
Dance Design Australia
Amanda Treharne
Katie Bryson
Louise Richmond
Phoebe M
Fairy Godmother ????
Kirsty Ellis
Kat Beattie
Anonymous
Marisa Finlay
Margi De Ferranti
Terri Pascoe
Lough Family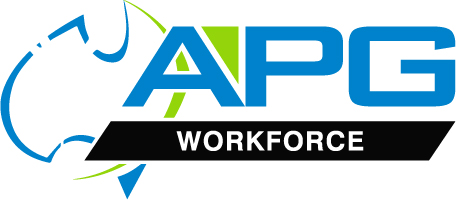 Apg Workforce
Hunt Family
Keith Sawyer
Ellie & Chad Cashman
Caitlin J
Lena
Bronwyn Steadman
Kennedy's
The Jones'
Hayden Bryson
Aria + Lexie
Anonymous
Elle, Ceili & Brent
Paige
Annika Dransfield
Mila Filetti
Kaye Oconnor
Freddie Chapman
Alana Kaye
Alana Kaye
Shontelle Way
Jenny Scott
Suzanne Wagener
Joy Bezzina
Christine Pearsall
Jade Walker
Kathryn Harriss
Tamara Freeburn
Nardia
Ardene
Anne-maree Paul
Lyndall Turvey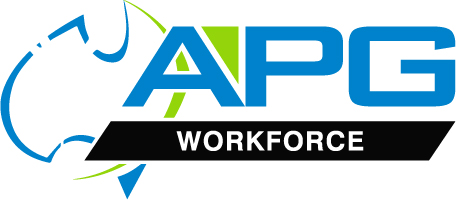 Apg Workforce
Antoni Czerniak
Belinda Hay
Maree Koen
Chloe Hart
Faye Lehane
Stacy Kruger
Nic, Harrison And Ollie Fitzgerald
Stacey, Shawn, Riley & Jacob
Jade Allouche
Hart Family
Donna Johnston
Joanne Greg Ruby Oli
The Dormans
Anonymous
Jules
Annette & Ryan
Harry Walker
Carol Swensen
Kirilee & Paul Smith
Tamar Burns
Annette
Bianca Ward
Linda Kaye
Anonymous
Zeb Thornton
Robyn Mills
Ben Floyd
Julie Green
Mum
Anonymous
Carole Knight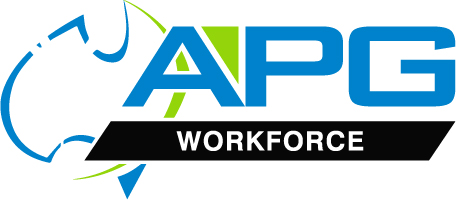 Apg Workforce
Leah Fowle
Jenny Tomsett
Julie Myers
Ning Ma
Deb Newton
Vanessa Hall
Vanessa Hall
Janelle Reynolds
Beth & Charlie Barclay
The Jenkins Family
Neeraj Hansji
Zoe Mayne
Spencer Jaeger
Molly Murr
Moss Family
Carina Warton
Alicia Singh
Alanna Ward
Anonymous
Lisa And Jordan Walker
Nate And Ruby Lewis
Elizabeth Paine
Donna Johnston
Tracey Metcalf
Roqica Family
Julie-anne Coates
Lyndelle
Tasia And Kai Mcclellan
Claire Vergnano
Natalie Manley
Emily Shaw
Annie Paine
Josh Kennedy
Kerrie Buchanan
Kayla
Sharon Frost
Saoirse Bean
Chevy Van Dorssen
Dave And Miccy
Fiona Moore
Chevy Van Dorssen
Andrea Williams
Judy K
Ashley Bond
Mim Ford
Melissa Goody
Oliver Lovejoy
Donald Wallace And Crew
Jess O'dwyer
Nicole Mccormack
Mum & Dad
Julia Vance
Amanda Defries
Bec Mccoy
Debbie Munro
Annie Paine
Michelle
Donna Barnes
Ava And Ebony
Dianne Simms
Danielle, Giselle And Indie
Liz Stevanoni
Nicole/mum
Henryka Dutkiewicz
Ella G
Anonymous
Vicky M
Matthew Karpenko
Auntie Natalie
Michael Mccormack
Joanna Cole
Olivia Buckley
Belinda Swain
Anonymous
Maria Mccormack
Tara Wilkinson
Mel Karp
Rebekah Bell
Michael Mccormack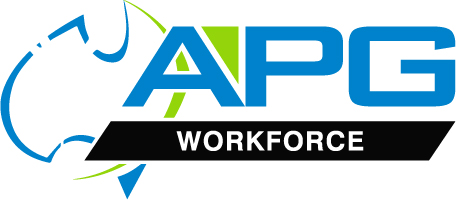 Apg Workforce
MEET ANUNTA
At just 11 years old, Anunta was 100km from home, and learned that the cyst on her ankle was, in fact, a cancerous sarcoma.
With no clothes, and nowhere to stay, Anunta's parents, Doungnead and Anthony, didn't know what to do.
Thankfully, Ronald McDonald House Charities were able to provide a room for the family. When Anunta started chemotherapy, Doungnead was able to provide a taste of home, cooking fresh meals in their own little kitchen while the family focussed all their attention on her treatment.

"Being in a place where everyone cares about you, and is there for you, was so special. It became our second home" Anunta's Mum, Doungnead
How Your Donation Helps
A global research team* worked with RMHC to evaluate the impact of our House Program on families around the world. The following is a summary of those findings**.
Access to the best care
Our House Program makes it possible for families who travel long distances, to access the top children's hospitals around the world.
Stronger mental health
Having a child in hospital can trigger clinical anxiety in parents. Our Houses provide families with the emotional, mental and practical support to better manage their stress so that they can be more actively involved in the care of their children.
Financial peace of mind
Ongoing medical bills, travel, and accommodation costs are a huge source of stress for many families. Our Houses offer accommodation at no cost, close to hospitals, to alleviate some of the burden.
Parents sleep better
Parents who sleep at one of our Houses have a better night's rest than those that sleep at their child's hospital bedside. This ensures they have the strength to support their child.
Children's recovery
Having family and siblings close by, who are invested in a child's care, can improve a hospitalised child's recovery and treatment outcomes.
Positive hospital experience
Families who stay at a Ronald McDonald House find they have a more positive experience of hospital than those that stay elsewhere.
Families cope better
Having family together under one roof, including the support of experienced volunteers and other families, greatly improves a family's ability to cope with having a child in hospital.
Safe, affordable alternative to hospital
Many high-risk pregnant women who are stable but need to be close to care, can now afford to stay close to care. This is also the case for parents who have a newborn in the Neonatal Intensive Care Unit (NICU).
Siblings cope better
Play is how children interact and make sense of the world. That's why play areas are such an important part of our offering. They allow siblings to connect and cope more with the stress of a difficult situation.
Make a tax-deductible donation today!
* The global team of researchers was drawn from leading universities, including the University of California, San Francisco (UCSF), George Washington University, the University of Chicago, as well as from top medical centres in Hong Kong; Sydney, Australia; the United Kingdom; Buenos Aires, Argentina; Cincinnati, U.S.; and Toronto, Canada.
** Findings taken from RMHC Impact Research – the name for a suite of studies on the impact of RMHC around the world. The summaries provided here provide a snapshot of the findings from each of the key Ronald McDonald House Impact studies.