Look who is joining us on the dancefloor!
TWITCH
Producer | ELLEN | So You Think You Can Dance | Stomp the Yard | Emmy Award-Winning | Hairspray
Stephen "tWitch" Boss is best known in the entertainment industry as co-executive producer and DJ on The Ellen DeGeneres Show. He was the runner-up on season four of So You Think You Can Dance, and has since returned as an All-Star, choreographer, and guest judge on the show. His performances on SYTYCD with Katee Shean and Alex Wong have received Emmy Awards.
tWitch's film credits include Hairspray, Stomp the Yard: Homecoming, a recurring role as Jason in Step Up 3D, Step Up: Revolution, and Step Up: All In, and as the character Malik in Magic Mike XXL. He met his wife, fellow dancer Allison Holker, through So You Think You Can Dance and they frequently collaborate on teaching and choreographic workshops around the globe.
THE RYBKA TWINS
YouTube Sensations | 15M social media followers | Acrobatics | Australia's Got Talent finalists
Perth born and raised, this super-talented pair need no introduction! But for those of you who aren't one of their 15 million social media followers – meet Sam and Teagan Rybka, known as 'The Rybka Twins'.

The charismatic and very energetic sisters first burst onto the scene back in 2013 when they appeared on Australia's Got Talent with a mind-blowing contortion act.

As dance teachers themselves, they are now globally recognised for their incredible acrobatics and dance skills by their 13M TikTok followers, 7.29M YouTube subscribers, and over 1.1M followers on Instagram!
THE BOYS ARE BACK FOR ANOTHER BIG YEAR!
Marko Panzic
So You Think You Can Dance | The Dream Dance Company | Creative Director | Producer | Jessica Mauboy | Ricki-Lee | Jason Derulo
Jarryd Byrne
Dancing with the Stars Winner | Strictly Ballroom | Burn The Floor | Director | Fit2Move | World Latin Dance Championships
Thomas Lacey
Dance Academy | Broadway | Strictly Ballroom | Hugh Jackman | Co-owner May Down's School of Dance | Winners and Losers
If you're from the dance world, Marko Panzic will need no introduction, but for those who aren't allow us to give you a snippet of his achievements. Marko Panzic is a Creative Director, Choreographer, Producer and founder of The Dream Dance Company. He first hit TV screens in the original series of "So You Think You Can Dance" and his TV performances since have included; The Aria Awards, The Logies, Australian Idol Grand Final, X Factor, The Voice Australia and many more. 
Marko has worked with many of the finest recording artists including Ricky Martin, Kylie Minogue, Jason Derulo, Ricki-Lee, Jessica Mauboy, Little Mix, Robin Thicke, Danni Minogue, will.i.am, Geri Halliwell, Vera Blue, Montaigne, DJ Havana Brown, Kelly Rowland, and the list goes on!
He has provided choreography for The Voice Australia, The Voice Kids Australia, Australia's Got Talent, Australia's Next Top Model, EUROVISION, AACTA AWARDS, MYER Spring Fashion 2017, ABC3 Launch, X Factor Australia, Dance Academy, Junior Eurovision.
Here's a special message from Marko...
Specialising in Latin American and Ballroom, Jarryd has forged a successful career on both stage and screen. 
A resident professional on Dancing with the Stars, Jarryd has toured with shows such as; Baz Luhrmann's Strictly Ballroom the Musical, Burn The Floor, and The Unbelievables. Before winning this year's mirror ball trophy with celebrity comedian Celia Pacquola, he had been paired with Olympia Vallance, Ricki-Lee Coulter, Jesinta Franklin, and Ash Pollard. 
His most recent choreography credits include; Dancing With The Stars; Melbourne Theatre Company's 'Heisenberg'; Immersive Cinema's Dirty Dancing; The Unbelievables and White Night Melbourne.
Jarryd was also Australia's representative at last year's World Latin Dance Championships in Miami. 
Fit2move is Jarryd's successful dance and fitness company of over 10 years, specialising in dance programs for schools and young children. 
Check out highlight's from Jarryd and Celia's Dancing with the Stars last year...
Thomas played the lead role of Scott Hastings in Baz Luhrmann's Strictly Ballroom the Musical, which showcased him as an extraordinary triple-threat talent. He has also toured as a featured vocalist with Hugh Jackman in Broadway to Oz and traveled to the Edinburgh Fringe Festival to perform with The Tap Pack. Most recently, he played Danny in Grease The Arena Experience, for Harvest Rain.
Thomas hit cinemas in 2017's Dance Academy: The Movie after amassing a large fan base from his role as Ben Tickle in ABC's enormously successful Dance Academy series. This was his first ongoing television role and his natural charm saw him quickly become popular with audiences. Other screen work includes Blue Heelers and a recurring role in Winners and Losers.
Thomas's onstage credits include The Magic Faraway Tree, Singin' in the Rain, Oliver, The Wizard of Oz, Music Man, Bye Bye Birdie, and Oklahoma!
He is also now co-owner of May Downs School of Dance, which he started dancing at the age of two.
Here's a special message from Thomas...
WORKSHOP Choreographers
Get excited you guys, as we introduce some more of the incredible choreographers teaching us some moves this May!
Anthony Ikin
World Champion Aerobics | Founder | Ikin Achieve | Global Dance Pro | Dance & Motivational Speaker
Anthony's career highlights include, So You Think You Can Dance, Moulin Rouge Soloist, and to top it off he's a World Aerobic Champion!
Now the Founder of Ikin Achieve, and Director and Co-Founder of the very successful Global Dance Pro, we are excited to see what Anthony has in store for the workshops!
Yvette Lee
Choreographer | Creative Director | The Masked Singer | The ARIA Awards | ROAR | Tones & I
With a career spanning two decades, Yvette has become one of the country's most versatile creatives.
Winner of the 2020 Sydney Theatre Award for Best Choreography, Yvette has also designed ROAR, her own dance fashion line, in conjunction with Energetiks, and is also, proudly, Artistic Director for the Victorian Dance.
Kate Wormald
Elvis 'Untitled Musical Film' | Choreographer | Happy Feet 2 | So You Think You Can Dance | DORA | KE$HA
Kate is an Australian performer, choreographer, and dance director. Kate has worked with some of the world's best choreographers, directors and music stars including George Miller, Kelley Abbey, Jason Gilkison, Robbie Williams, Guy Sebastian and Ricky Martin.
Kate is currently working on Baz Luhrmanns 'Untitled Musical Film' about Elvis Presley. Starring Tom Hanks as Associate Choreographer on the Gold Coast.
Simone from 'Body by Simone'
Broadway | Fitness | Life Coach | Hollywood's Hottest Workout | Kardashians | Revenge Body
After a successful dance career performing on Broadway, London's West End and Australia, Simone made a natural transition to the wellbeing industry becoming a certified NASM CPT, Pre/PostNatal specialist and certified Life Coach. Her clients include Oscar® and Grammy® winners and supermodels!
She is the creator of Body By Simone which Forbes named 'Hollywood's hottest workout Empire,' and a Trainer on E! Network's Revenge Body with Khloe Kardashian.
Karli Dinardo
Broadway | Hamilton | Moulin Rouge | Helpmann Award Nominee
Karli has made a name for herself, currently in the Broadway production of Moulin Rouge The Musical. She's toured with shows such as Broadway's hit Hamilton, Flashdance The Musical and was nominated for a Helpmann Award for her portrayal as Anita in West Side Story to name a few.
Molly Long
Project 21 | World of Dance | Beyonce | America's Got Talent
Molly is an award-winning choreographer whose work has been featured on television shows including World of Dance, America's Got Talent, Raising Asia, and Abby's Ultimate Dance Competition.
In 2015 Molly founded Project 21, an award-winning dance studio in Orange County where she is also the competition director and jazz choreographer. In addition to holding national championships since summer 2015, Project 21 is home to three national titleholders and has been featured on World of Dance and on the cover of Dance Spirit Magazine. She also teaches at dance conventions like JUMP and REVEL.
Mel Mah
You Got This Girl | So You Think You Can Dance | Justin Bieber | Nicki Minaj
Mel is an artist, teacher, and leader, both in and out of the dance industry. After placing in the top 6 of So You Think You Can Dance Canada she moved to LA. Since the she has worked with some of the top artists in the industry including Janet Jackson, Justin Bieber, Britney Spears, Nicki Minaj, Katy Perry, and Kanye West.
In 2016 Mel and Kim Gingras created You Got This Girl, a program to teach girls around the world how to bravely pursue their own dreams.
Olivia Ostaszewskyj
Mentor | Teacher | Dancer | O Entertainment | Producer | Model | Actress | Showgirl
With 25 years of global experience in the entertainment industry principal, now studio owner, Olivia Ostaszewskyj credits include Sydney Showboats, Head Kandi, Australian Fashion Week, Ministry of Sound, Princess Cruises, Australian Idol, adjudicating with Dance Life Unite, Showcase and Dance Quest.
Founder of O Entertainment, Olivia has found her passion in styles such as commercial jazz, heels and jazz/funk, delivering specialised Showgirl classes.
Luca Dinardo
Hamilton | RENT | Creator | Teacher | Travis Wall | Stacey Tookey | Kelley Abbey
Luca is a performer, creator, and teacher. She recently made her choreographer debut with RENT at the Sydney Opera House and is currently in Hamilton Australia.
Luca has assisted world-renowned choreographers like Travis Wall, Stacey Tookey and Al Blackstone as well as Aussie's leading Musical Theatre Choreographers Andrew Hallsworth, Kelley Abbey, and Michael Ralph.
Jagriti Bhatia
Bollywood | Teacher | Creator | The Goddess Wheel | Ignite Bollywood
Jagriti is the Founder of Ignite Bollywood Dance Company. Growing up, Jagriti was inspired by Bollywood movies and dancing in her family living room.
Jagriti has a passion for making a difference and inspiring others. She will be conducting a fun and interactive Bollywood dance lesson ideal for beginners!
Paul Malek
Transit Dance | Dancing with the Stars | Choreographer | Director | Producer
Paul Malek is a leading Australian Choreographer, Director and Producer who currently resides as Artistic Director of Transit Dance in Melbourne, Australia.
Well known for his storytelling choreography on television series such as Dancing with the Stars and So You Think You Can Dance he is also a much-loved educator and motivational speaker.
He has taught and spoken at many festivals and conferences across the globe and has choreographed a multitude of productions across Contemporary Dance and the Performing Arts.
Ready Set Dance
Pre-school dance classes | Dancing, singing & music | As seen on Nick Jr. and 10 Shake AU
READY SET DANCE brings the magic of dance to 20,000+ preschoolers across Australia and New Zealand every week. The fundamentals of Jazz, Hip-Hop, Tap and Ballet are taught to fun, fresh original music in classes that help develop Confidence, Coordination and Creativity.
READY SET DANCE have adapted their classroom-based program for the Dance for Sick Kids Week, to deliver a dance series that is bursting with energy and encourages kids to get up and dance at home in their living rooms. Like what you see? READY SET DANCE welcome you to try a class for your preschooler today with 250 official locations across Australia and New Zealand.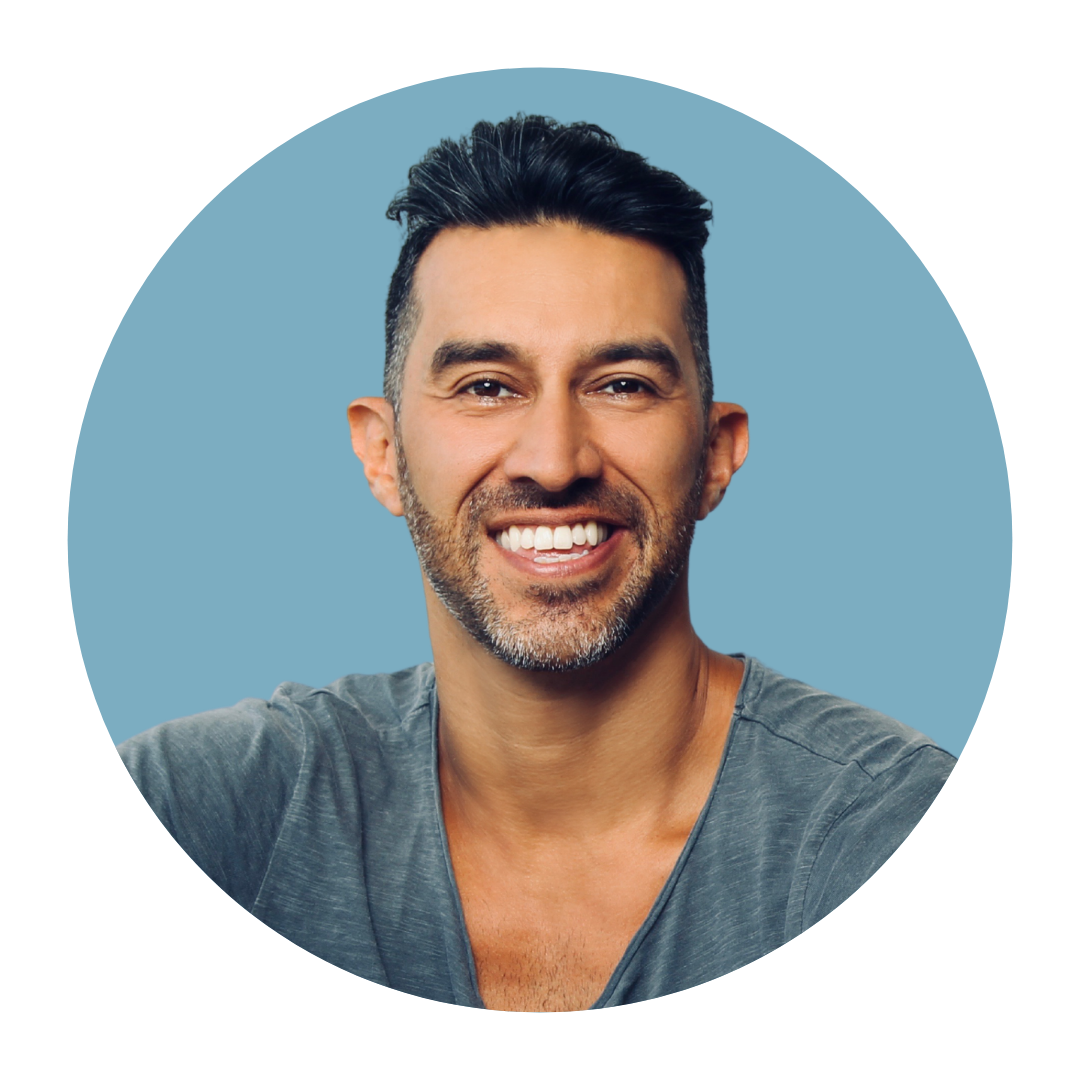 William Centurion
Counsellor | Life Coach | Dancer | Motivational Speaker
After a 20-year music theatre career in shows such as A Chorus Line, West Side Story, Saturday Night Fever, The Lion King, Aladdin and In The Heights, Will Centurion is now Australia's leading Mental Health Coach for Creative Youth.
Founder of Will Centurion: Counselling and Life Coaching for Actors, Singers, Dancers, we are excited for Will to help our young performers build their confidence and make their mind their friend
Phillip Haddad
Destiny's Child | So You Think You Can Dance | Choreographer | Performer | Actor
Melbourne based choreographer, Phill, is an inspiring and exceptionally talented dancer and artists. For nearly two decades, Phill has been making a mark both nationally and internationally in the dance world.
Phill's extensive list of choreographic credits includes working with artists such as Destiny's Child, Boys ll Men, Ru Paul and more. His credits extend to the theatre including 'Grease the Arena Spectacular', 'Shout' and others.
DanceBop!
All-inclusive | Multi-sensory | Breaking down barriers | Teaching through music & dance
DanceBop! is a whole new all-inclusive, multi-sensory kids show that gives every child the opportunity to have fun and learn through music and dance!

Through music and dance, the BopStars take children through exciting adventures where they learn important lessons along the way. With the additions of seated versions and sign language, DanceBop! aims to ensure that children of ALL abilities can be celebrated! Visit our website dancebop.tv to find out more!
Queensland Ballet (QB)
Every step a story | Swan Lake | Midsummer Night's Dream | Ballet
Queensland Ballet (QB) is a vibrant and compelling contributor to Australia's cultural landscape and an integral part of the national and international ballet ecology. Our dancers have performed to widespread acclaim locally, nationally and internationally.
QB's Education and Community programs reach over 60,000 people annually as we aim to enable access to the artform and enrich lives through ballet.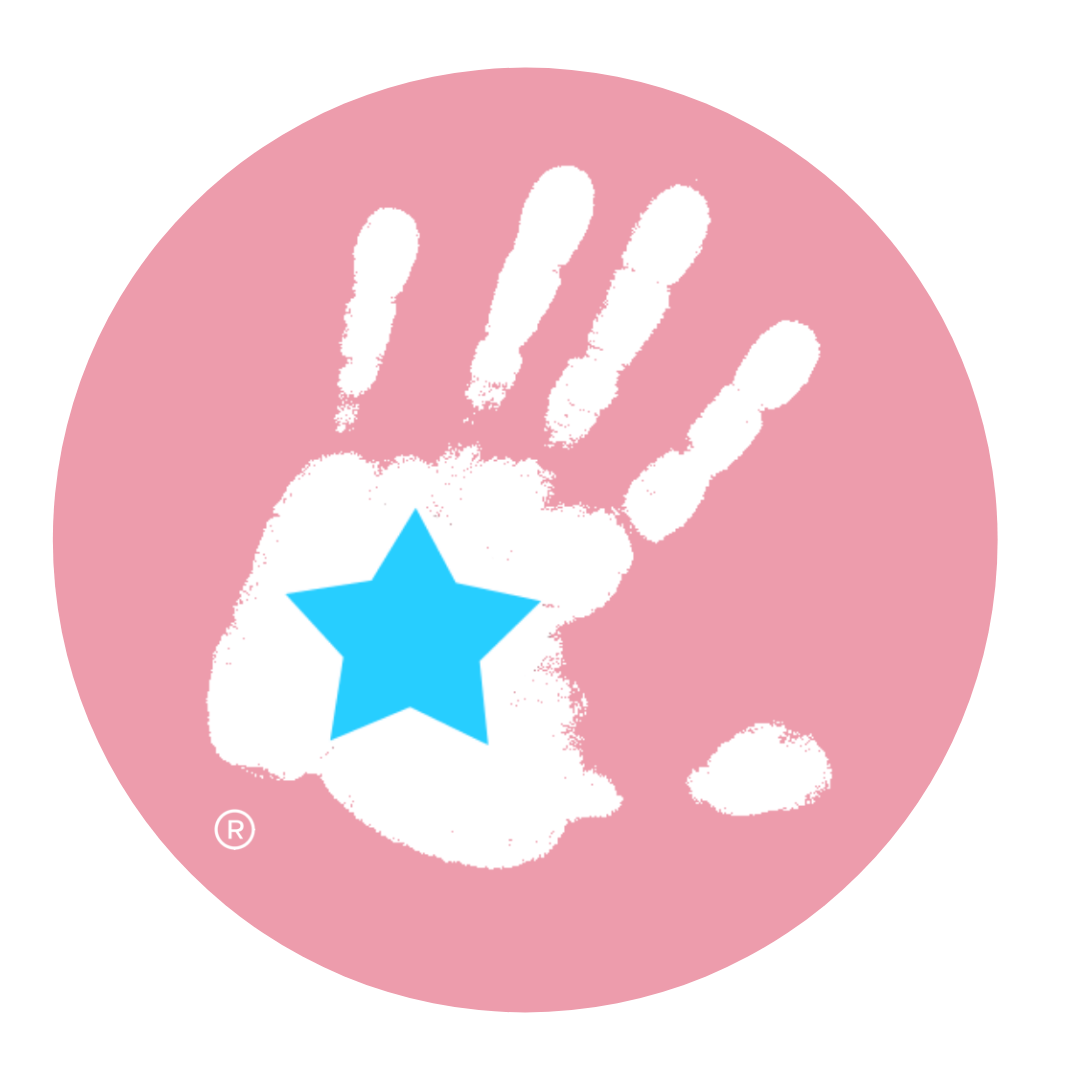 Perform-Ability
Therapy-based performing arts | Dance For Inclusion | All ages and abilities
Perform-Ability is Australia's fastest-growing therapy-based performing arts program for people of all ages with special needs and disabilities. Offering programs within service providers, after-school classes, and private tuition, Perform-Ability has something for everyone.

With the release of our Dance For Inclusion ™? training program, more teachers across Australia are using our program in their classes.
Thank you to our amazing Partners who make Dance for Sick Kids possible!