Raised so far

$806,560
Nights Raised

5040
People Dancing

0
Lester just donated $137.15
Anonymous just donated $26.41
Troy Frost just donated $10.00
Stephanie Zhou just donated $52.75
Dale Oultram just donated $10.55
Jemma GRUNSELL-KERR just donated $105.50
Zak Levy just donated $21.10
Groove Dance and Cheerleading just donated $238.00
Bec Purser just donated $21.10
South Bunbury ESC just donated $52.75
Merrvat just donated $494.55
Dianne Dunlop just donated $58.03
Warwick CENTRAL SCHOOL STAFF just donated $15.00
Bernie Kavanagh just donated $58.03
Sheryl Hunt just donated $21.10
Anna Savenkova just donated $58.02
Louisa just donated $145.00
Dance with Miss Em just donated $65.00
Jackson Huynh just donated $158.25
Bear m just donated $21.10
SIGN UP AND YOU COULD WIN A CAR!
Thanks to Hyundai Help for Kids, one lucky fundraiser will be driving off in a brand new Hyundai Venue valued over $26,000.

What is Dance for Sick Kids?
Dance for Sick Kids is a 7-day challenge in May each year. Pick a time each day to make a move and raise the roof, to raise funds for sick kids and their families.

Dance not your thing? You can also create your own 7-day challenge. ride, walk or swim each day during our challenge week – what matters most is the difference you can make for seriously sick and injured kids.
SIGN UP
Shimmy on over! No matter your dance skill or style, this feel-good fundraiser is for everyone. Sign up now to receive your welcome kit and a chance to win exclusive prizes.
STEP UP
Get moving! Take part by dancing every day and raising money throughout our challenge week. You'll receive access to dance classes for every level, from first-timers to advanced dancers.
MAKE MOVES
Every dollar you raise will help ensure seriously sick or injured kids and their families will have a home-away-from-home at Ronald McDonald House while they receive critical hospital care.
MAKING YOUR MOVE
If you want to make a move, you have to choose your groove.
Remember, these are just suggested times, you can decide what challenge best suits you.


30 MINUTES
Baby steps to start!
Wake up and shake it up, or finish the day with a boogie – the choice is yours.
Whenever you choose to do your 30 minutes of dancing, it's always more fun with friends or loved ones.
HOUR OF POWER
Intermediate moves for a committed groove.
If you've got a little more time or practice, 60 minutes a day could be the key to fundraising success. Break it up throughout the day, or choose an hour of power to put on your favourite tunes to dance the night away.
90 MINUTES
Expert level.
Consider yourself a dancefloor diva? Whether you're a pro, or super passionate about making a difference for sick kids, 90 minutes is the perfect time to learn new choreography each day of the week.
HOW YOU'RE HELPING SICK KIDS
Due to injury or serious illness, over 60,000 families will use Ronald McDonald House Charities services each year. For families experiencing the distress of hospital visits, you can offer practical and emotional support to help families tackle the big feelings, and come out stronger.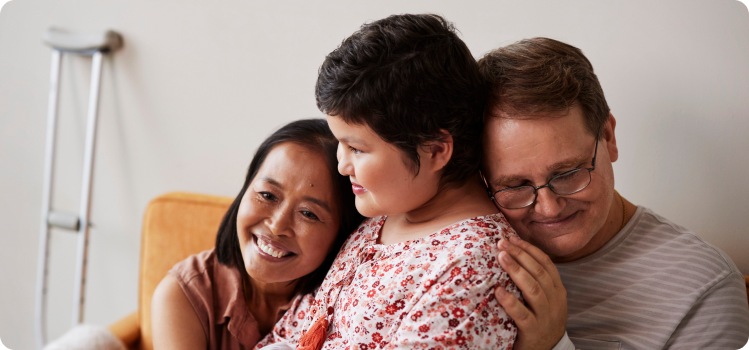 18 HOUSES ACROSS AUSTRALIA
Located close to most major children's hospitals, Ronald McDonald Houses provide a warm, safe, home-away-from-home when seriously ill or injured children require specialist care and treatment. Whether they're far from their home town in regional or rural Australia, or need around-the-clock care, your support makes sure they can stay together, close to the critical medical facilities they need.
Every dollar your raise can help provide valuable family-centred care that plays an important role for families while their child receives life-saving treatment. Your dedicated dancing can improve families ability to cope in uncertain times, with practical care to reduce the stress and costs that come with serious injury or illness.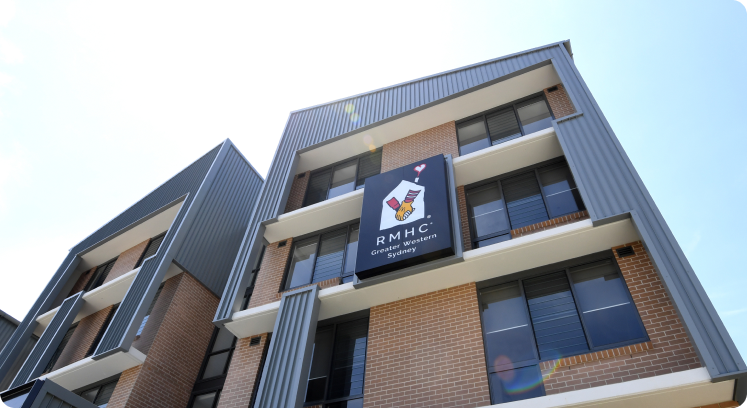 MEET ANUNTA
At just 11 years old, Anunta was 100km from home, and learned that the cyst on her ankle was, in fact, a cancerous sarcoma.
With no clothes, and nowhere to stay, Anunta's parents, Doungnead and Anthony, didn't know what to do.
Thankfully, Ronald McDonald House Charities were able to provide a room for the family. When Anunta started chemotherapy, Doungnead was able to provide a taste of home, cooking fresh meals in their own little kitchen while the family focussed all their attention on her treatment.

"Being in a place where everyone cares about you, and is there for you, was so special. It became our second home" Anunta's Mum, Doungnead
It always feels good to dance... Dancing for Sick Kids feels life-changing.
Thank you for being a star and joining us to #DanceForSickKids
Remember to tag us on social media @danceforsickkids and use the hashtag #danceforsickkids to be included below.
Raise the roof for our amazing partners making Dance for Sick Kids possible!