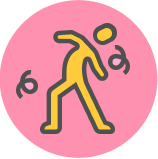 Make a move and support our Dance For Sick Kids!
When a child is injured, or diagnosed with a serious illness, it affects the whole family. Lives can be turned upside down, and puts families under enormous pressure. For many families, it can feel like it's impossible to hold it together.
That's why we're joining Ronald McDonald House Charities to Dance For Sick Kids this year.
We'll be making a move every day for 7 days, to raise money that will help families stay in a home-away-from-home, access emotional and financial support, and more. From day one in the hospital and for as long as it takes,  your help ensures that families don't have to navigate the challenges of illness or injury alone.
Please support us by making a tax-deductible donation to our challenge. Your generosity will make sure that Ronald McDonald House Charities can support even more families with a seriously ill or injured child when they need it most.
Thanks to all the generous people who've donated to our challenge.
Maddie & Lachie File
Charmaine Rodriguez
Liz Kelly
Anonymous
Hannah And Maddison Merhi
Clever Plumbing Solutions
Alexander Bruegger
Adrian, Emanuela & Giada Genio
Evelyn Yammine
Anonymous
Anonymous
Simon & Jayden Olah
Chloe, Marcus & Chloe Eltakchi
Anonymous
Laura Carlino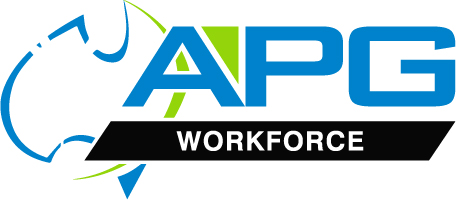 Apg Workforce
Jake And Sophia
Pace Family
Grace
Sienna & Alexander
Georgia And Ruby Hoare
Niamh Tully
Anonymous
Amelie Sprem
Annabelle Sprem
Saskia & William Wallace
Oliver Como
Fiona Livingstone
Emma And William Houghton Boreham
Leo Slabak
Anonymous
Irish Conde
Catalano Family
Toby And Stella Williams
Steve Jones
Lisa Kosciuszko
Eden Alexander
Anonymous
Anonymous
Pacific Aerotech
Alan Mills
Anonymous
Avindee Jayakody
Christine
Joanna Vallejo
Maryanne Treacy
Renee Manandhar
Anonymous
Mia And Charlie Vassallo
Anonymous
Anonymous
Anonymous
Stephen Anschau
Gia And Kelci Anonical
Deanne Holland
Anonymous
Divina Yu
Jack Hawke
Daniela Gigliucci
Ash And Austin
Kathy Sustek
Cass & Dom
Abbey And Sienna Glass
Annabelle Reisin
Mia And Lucas Merhi
Tanios & Talia Assaf
Anonymous
Anonymous
Anissa Gordon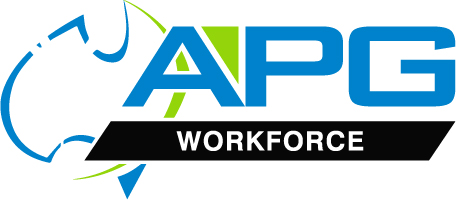 Apg Workforce
Anonymous
Happy Feet
Chloe & Estelle Barbara
Jonah West
Anonymous
Vanessa And Natalia Boumelhem
Siena & Michael Boumelhem
Anonymous
Sienna Fernandes
Elena & Lucia Mauceri
Annmaree Arreza
Seamus Burden
Rita Dabit
Lachlan & Will Hall
Alice Nugent
Sofia And Eva Garcia
Sophie And Lilah Kenny
Anonymous
Anonymous
Anonymous
Jude Schenke
Anonymous
Anonymous
Anonymous
Divina Espinosa
Sebastian And Oliver Raad
Belinda
Tony Henwood
Anonymous
Anonymous
Anonymous
Elisabeth Sacco
Michelle Scanlon
Anonymous
Emilia Azar
John Cashman
Anonymous
David Norris
Alexander Maait
Theresa Ciantar
Caroline Rule
Ethan And Daniel
Anonymous
Anonymous
Anonymous
Anonymous
Anonymous
Anonymous
Anonymous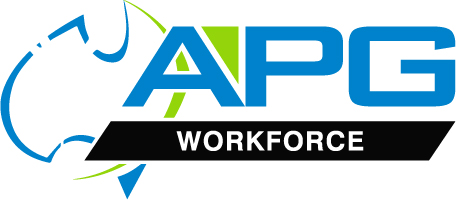 Apg Workforce
Anonymous
Heidi Castillo
Anonymous
Lisa Sereni
Anonymous
Anonymous
Anonymous
Anonymous
Melanie Elliott
Anonymous
Anonymous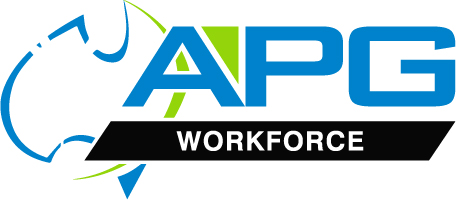 Apg Workforce
Fiona Lambert
Anonymous
Anonymous
Anonymous
Anonymous
Anonymous
MEET ANUNTA
At just 11 years old, Anunta was 100km from home, and learned that the cyst on her ankle was, in fact, a cancerous sarcoma.
With no clothes, and nowhere to stay, Anunta's parents, Doungnead and Anthony, didn't know what to do.
Thankfully, Ronald McDonald House Charities were able to provide a room for the family. When Anunta started chemotherapy, Doungnead was able to provide a taste of home, cooking fresh meals in their own little kitchen while the family focussed all their attention on her treatment.

"Being in a place where everyone cares about you, and is there for you, was so special. It became our second home" Anunta's Mum, Doungnead
How Your Donation Helps
A global research team* worked with RMHC to evaluate the impact of our House Program on families around the world. The following is a summary of those findings**.
Access to the best care
Our House Program makes it possible for families who travel long distances, to access the top children's hospitals around the world.
Stronger mental health
Having a child in hospital can trigger clinical anxiety in parents. Our Houses provide families with the emotional, mental and practical support to better manage their stress so that they can be more actively involved in the care of their children.
Financial peace of mind
Ongoing medical bills, travel, and accommodation costs are a huge source of stress for many families. Our Houses offer accommodation at no cost, close to hospitals, to alleviate some of the burden.
Parents sleep better
Parents who sleep at one of our Houses have a better night's rest than those that sleep at their child's hospital bedside. This ensures they have the strength to support their child.
Children's recovery
Having family and siblings close by, who are invested in a child's care, can improve a hospitalised child's recovery and treatment outcomes.
Positive hospital experience
Families who stay at a Ronald McDonald House find they have a more positive experience of hospital than those that stay elsewhere.
Families cope better
Having family together under one roof, including the support of experienced volunteers and other families, greatly improves a family's ability to cope with having a child in hospital.
Safe, affordable alternative to hospital
Many high-risk pregnant women who are stable but need to be close to care, can now afford to stay close to care. This is also the case for parents who have a newborn in the Neonatal Intensive Care Unit (NICU).
Siblings cope better
Play is how children interact and make sense of the world. That's why play areas are such an important part of our offering. They allow siblings to connect and cope more with the stress of a difficult situation.
Make a tax-deductible donation today!
* The global team of researchers was drawn from leading universities, including the University of California, San Francisco (UCSF), George Washington University, the University of Chicago, as well as from top medical centres in Hong Kong; Sydney, Australia; the United Kingdom; Buenos Aires, Argentina; Cincinnati, U.S.; and Toronto, Canada.
** Findings taken from RMHC Impact Research – the name for a suite of studies on the impact of RMHC around the world. The summaries provided here provide a snapshot of the findings from each of the key Ronald McDonald House Impact studies.