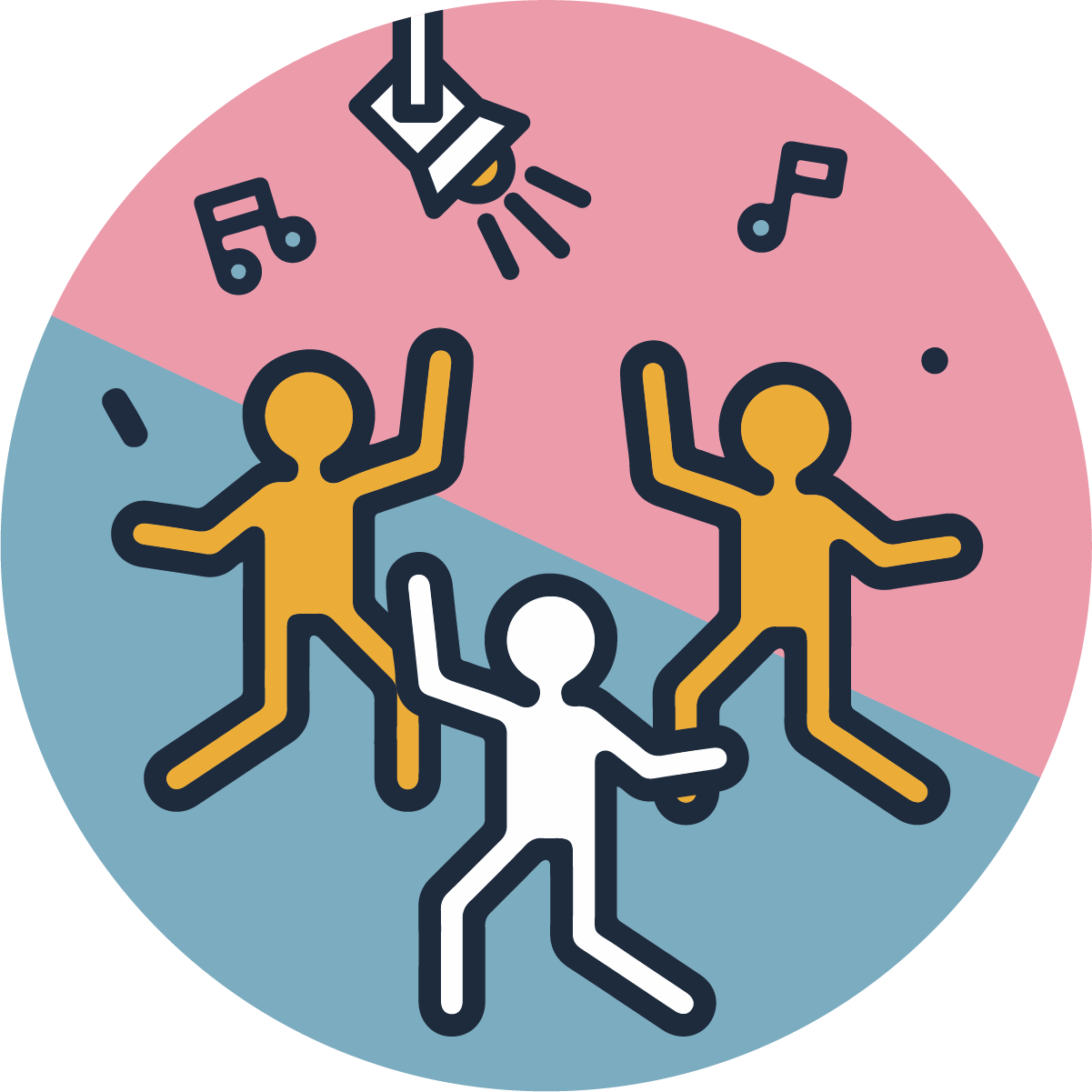 I am Dancing for Sick Kids!
as you may know, Ronald Mcdonald House Charities played a massive role in both me and my families lives. It was our home away from home for almost a year while my brother, elijah arranz, received the medical attention and rehabilitation needed after his horrendous accident in 2015. We could never thank them enough so i want to use my passion for dance for a good purpose. i will be dancing atleast two hours a day starting on the 15th of may to help raise awareness and money for other families in need.  every donation no matter the size means the world to me
My Achievements
Uploaded a profile picture
Shared page
First donation
Raised one night
Raised two nights
Raised three nights
50% of goal reached
100% of goal reached
Thank you to my Sponsors
Fiona, Brooke, Bec, Gabby And Jaffa
Shepherd Electrical
Max Smith
Sandra Hoy
Anonymous
Emilia & Brian
Melanie Todd
Sully
Johanna Orourke
Kel Morton
Linda Muir
Anne Collins
Chris Bower
Fiona And Cam
Vibe Dance Matched Donation
Deborah And Tom Koruna
F & P Brady
Tracey, Darren & Jonty X
Generous Corporate Partners
Michael Lou Jack And Nell
'the Donaldsons'
Brad & Renee
Vibe Dance Matched Donation
David Arranz
Mama And Papa
John & Charissa Eldridge
Angela Pearman
Benny Gee
The Archibald Girls! M&g
Barb Cattell
Lee Phillips
Judith And Peter K
Jackie M
Jess
Angela + Lisa
Generous Corporate Partners
Terri Stalberg
Catherine Braybon
Simon Frawley
Anonymous
Ross Peake
Gregory Clemson
The Floods And Grandma Santer
Thomo's
Cds
Sharyn Robertson
Lasky's
Mischa Calnan
Pete Kelly
Cameron And Michelle
Brioni Bale
Michelle Harris
Tim Dellit
A & M Williams
David Arranz
Elijah Arranz
Alex Osborn
Linda Muir
Charlee Parker
Tania Viana Dos Santos
Wease And Sno Wade
Leanne Graham
Dj Crystal Chatz
Bruce Markowitz
Nancy Johnson-bennitz
Cathy Koch
Kylie & Tab
Anonymous
Alana Wade
Xx Mama Xx
Pattie M
Brian Daly
Sheree H
Merriel Hossack
Grammie And Gran
Kelly Hobson
Stephen And Louise Alberts
Annthea
Dorothy Mccarthy
Andrew Kenyon
Michelle Harris
Lalita
Matt Watts
Louise Cruz
Aunty Georgie
Rebecca Neish
Emmalee M
Cat Mangeruca
Kim
Catherine Egan
Ellen
Thierry.
Elaine Safran
Vibe Dance Matched Donation
Michelle Chapman
Doyle Family
Linda Bennitz Ruel
Nicole Villatobas
Carolyn Mosslar
Tracey Duren
Helen Hazlewood
Ruby Housego
Britt Love
Lana Curtin
Bri Moloney
Penny George
Flyn Hannan
Becc Rohrlach
Rachel Winkler
Terrena Uru
Debra Carter
Justine Basha
Neredah
Fiona Moufarrige
Kristen Krikowa
The Hortos
Sabina Lidia Jackman
Nat Cannon
Bailey Weinman
Anonymous
Owen
I'm dancing for seriously ill children like Emily.
At just four years old Emily was diagnosed with a rare brain cancer and a life-threatening brain tumor. Since then her family has spent 149 nights (and counting) at Ronald McDonald House.
"I think sometimes, as parents, we focus on our sick child who needs the help the most, but we all need help. So that is something I love about the (Ronald McDonald) House, is that we can be together through the journey"
– Jono, Emily's Dad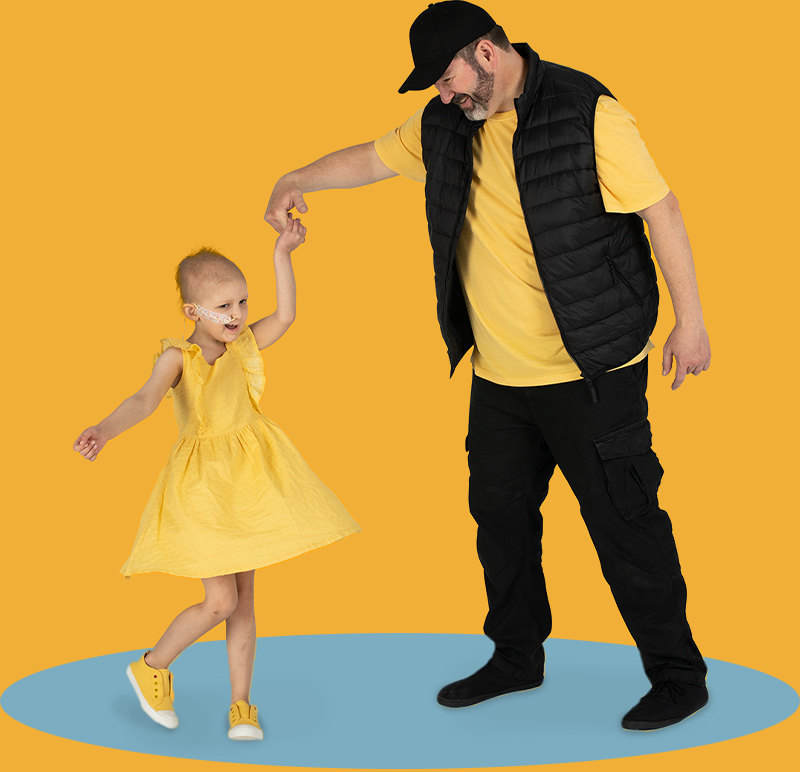 How Your Donation Helps
A global research team* worked with RMHC to evaluate the impact of our House Program on families around the world. The following is a summary of those findings**.
Access to the best care
Our House Program makes it possible for families who travel long distances, to access the top children's hospitals around the world.
Stronger mental health
Having a child in hospital can trigger clinical anxiety in parents. Our Houses provide families with the emotional, mental and practical support to better manage their stress so that they can be more actively involved in the care of their children.
Financial peace of mind
Ongoing medical bills, travel, and accommodation costs are a huge source of stress for many families. Our Houses offer accommodation at no cost, close to hospitals, to alleviate some of the burden.
Parents sleep better
Parents who sleep at one of our Houses have a better night's rest than those that sleep at their child's hospital bedside. This ensures they have the strength to support their child.
Children's recovery
Having family and siblings close by, who are invested in a child's care, can improve a hospitalised child's recovery and treatment outcomes.
Positive hospital experience
Families who stay at a Ronald McDonald House find they have a more positive experience of hospital than those that stay elsewhere.
Families cope better
Having family together under one roof, including the support of experienced volunteers and other families, greatly improves a family's ability to cope with having a child in hospital.
Safe, affordable alternative to hospital
Many high-risk pregnant women who are stable but need to be close to care, can now afford to stay close to care. This is also the case for parents who have a newborn in the Neonatal Intensive Care Unit (NICU).
Siblings cope better
Play is how children interact and make sense of the world. That's why play areas are such an important part of our offering. They allow siblings to connect and cope more with the stress of a difficult situation.
Make a tax-deductible donation today!
* The global team of researchers was drawn from leading universities, including the University of California, San Francisco (UCSF), George Washington University, the University of Chicago, as well as from top medical centres in Hong Kong; Sydney, Australia; the United Kingdom; Buenos Aires, Argentina; Cincinnati, U.S.; and Toronto, Canada.
** Findings taken from RMHC Impact Research – the name for a suite of studies on the impact of RMHC around the world. The summaries provided here provide a snapshot of the findings from each of the key Ronald McDonald House Impact studies.