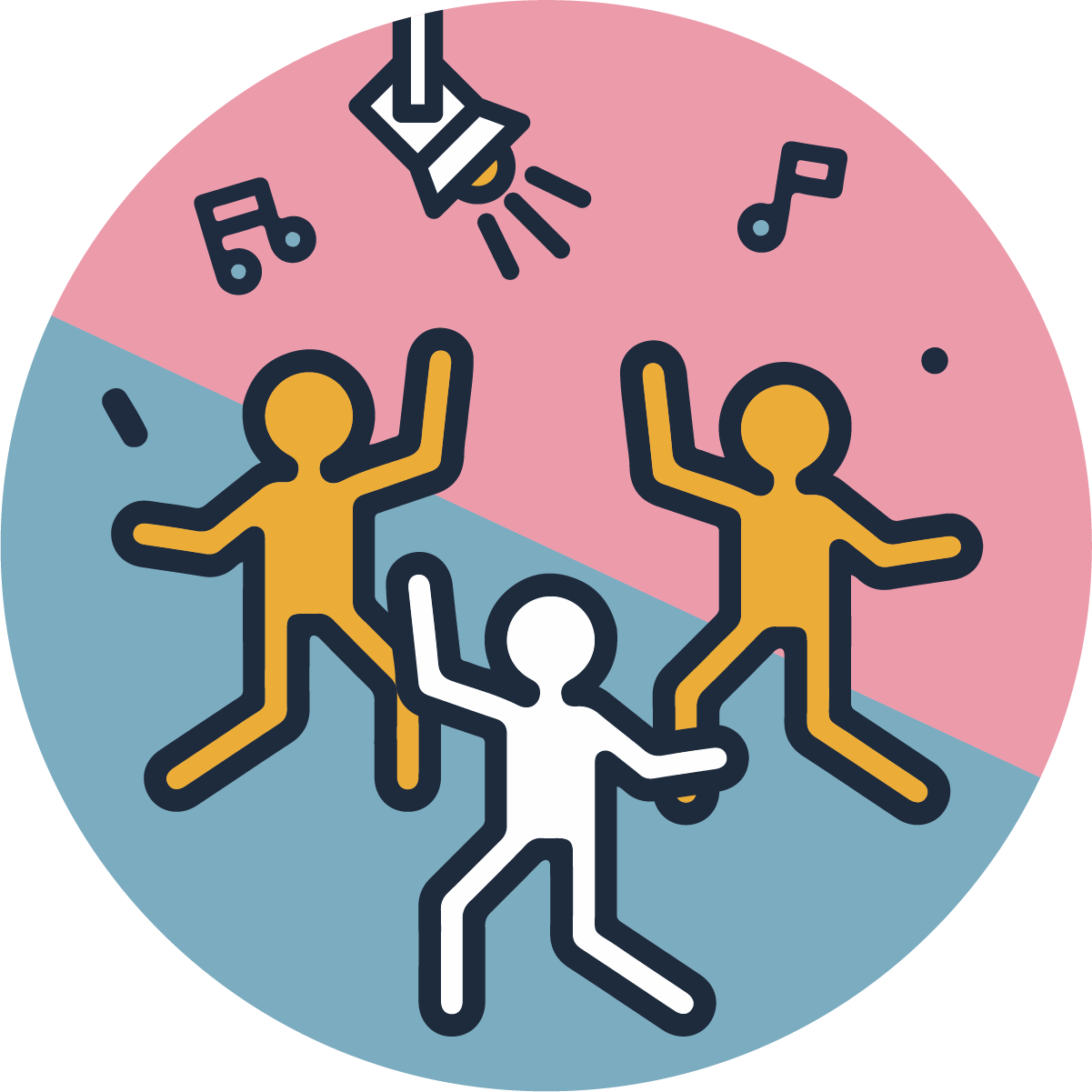 I am Dancing for Sick Kids!
Hi there! My name is Amelia, I'm 11 years young and I love to express myself through the art of dance.  
Dancing has been a huge part of my life since I was young, and although it's my passion, it's not the only reason as to why I've decided to choose DFSK as my charity of choice.
At the early age of only 3 days old, my parents were told that I was born deaf. Now I wasn't profoundly deaf, but my hearing loss was severe enough that if you were to say "Do you exercise?" from across the room, I would most like reply "Yes! I'd love some fries! " - You can only imagine the kind of conversations I have with my friends haha! 
Despite starting my hearing intervention from very early on, I still struggled to communicate until I was about 3 years old and as exampled above, I still do up until this day - but in saying that, I guess those little mishaps make people see me as this quirky personality little being that I am! 
My hearing loss, although it may be a struggle at times, hasn't taken away the normality of a growing 11 year old girl. I mean - yes I have many lost in translation moments, and yes, sometimes I miss certain verbal cues, but that hasn't stopped me from doing what you're average young girl would do, and people are generally surprised or even forget that I have a disability! 
Now it's not only my journey that has given me the drive to go along with DFSK, but it's also my little brother Max (9) - who to our welcoming surprise, was thankfully born with perfect hearing - Mum had his hearing checked 3 TIMES to be sure!!  
Life seemed normal, and Max was the perfect addition to our family, until he turned about 18 months old, and my parents noticed that their loud and funny little guy had suddenly lost his voice, and very quickly over a period of months, he regressed and withdrew into his own silent world.   
We lost Max to his little world for almost 2 years, and during that period, mum & dad did everything from the speech therapy to OT to the slightly unconventional - and whatever it was, something finally stuck - it worked! - and Max miraculously 'came back' to us.  
Now at the ripe age of 9, Max is known as my fun loving, silly little brother who just can't stop talking! - A bit like me really - But we wouldn't have him or us any other way - I guess you could say, yeah, we're a very noisy family!! 
The point of my story is that even though both myself or my brother never had to stay in hospital over any length of time, we had a team of special people that looked after us in their own special way.  
These people became close to us, they became what my Mum calls "Our inner circle" and their our own little support system that have been with us right from the beginning.  
They were my parent's go to at a time when everything was just bleak. They were there for my parents when they needed that backup and to stop those moments of being stuck in the gloomy world of the unknown that parents dread to be near or in. They were there from the day that it was confirmed that I was hearing impaired, and they were there by my parents side during the time were they were told that there was always the possibility I could go profoundly deaf in the future. They were there in the time that Max was formally diagnosed with autism, they were there through all the tough times, and they still are here with us today, helping with all of those learning curve moments.  
The people are still with me today, I now see more as family friends. They join us in celebrating little wins like when I graduated from early intervention to a mainstream school or even things or events like participating in the school swimming carnival. They are always there for me, and this time, it's my turn to be there for them, in supporting the kids that I was and am, for the people who have helped me, my brother and my parents, have the life that I do now.  
My name is Amelia Kroehnert, I am 11 years old, and I am proudly dancing for Dance For Sick Kids.  
Please join me in my journey to help those who need it most!
My Achievements
Uploaded a profile picture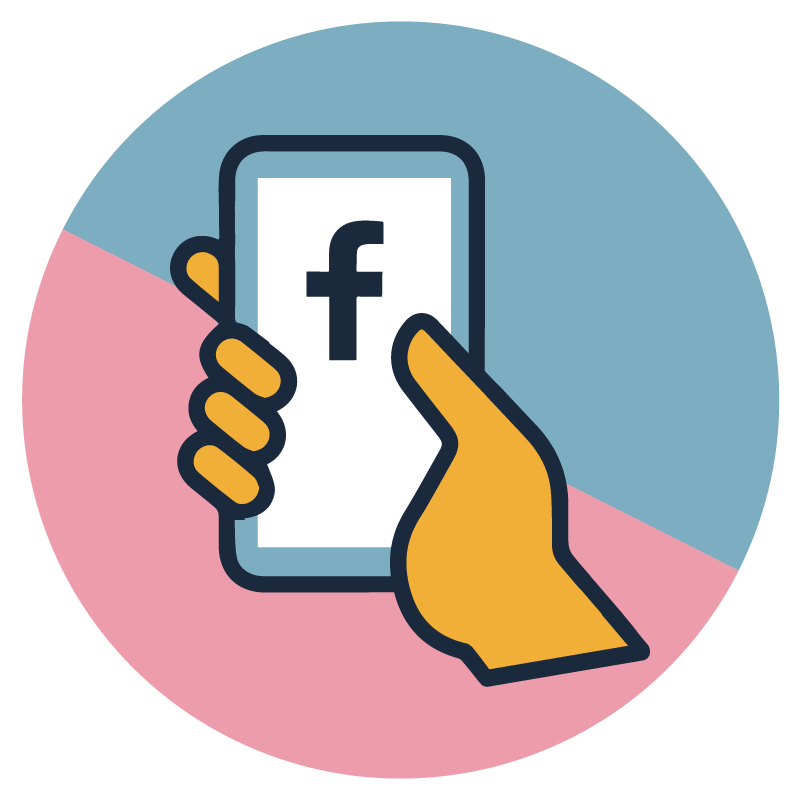 Shared page
First donation
Raised one night
Raised two nights
Raised three nights
50% of goal reached
100% of goal reached
Thank you to my Sponsors
Wei, Ollie & Jensen
Mum
Chris & Viyve Mah
Angie Kroehnert
Uncle Nick & Family
Mum & Dad
Anonymous
Kipling's Garage Bar
Granell Plumbing
Amelia
Generous Corporate Partners
Generous Corporate Partners
Comsol (faith Hedley)
Robert Kroehnert
Bright Light Contracting
Nick And Juliet Andrews
Australian Dance Festival
Nick & Juliet Andrews
Sarah Tay
Sew Lee
Faith Hedley
Dimitra Hatziplis
Lee Elhage
See Ring
Jon
Oxy
Mariana Zafirellis
Rose Yeung
Tricia Stamoulos
Emma S
Lydia Georgeopoulos
Robert Kennedy'
Andrea D'cruz
Max Liebhold
Shelley Diamond
Steven Simpson
Javiero Vella
Rebecca Connors
Eliza Lai
Rhonda K
Ian Mclean
Light Chiropractic And Wellnesa
Ll And Sean Yuen
Terry Meskin
Pam Henry
Matthew Gode
Clark & Angie Chui
Elizabeth Hew
Cameron, Annie & Chris
Jenny Li
Viv W
Yee Fong (yvonne) Lee
Kim L
Lev
I'm dancing for seriously ill children like Emily.
At just four years old Emily was diagnosed with a rare brain cancer and a life-threatening brain tumor. Since then her family has spent 149 nights (and counting) at Ronald McDonald House.
"I think sometimes, as parents, we focus on our sick child who needs the help the most, but we all need help. So that is something I love about the (Ronald McDonald) House, is that we can be together through the journey"
– Jono, Emily's Dad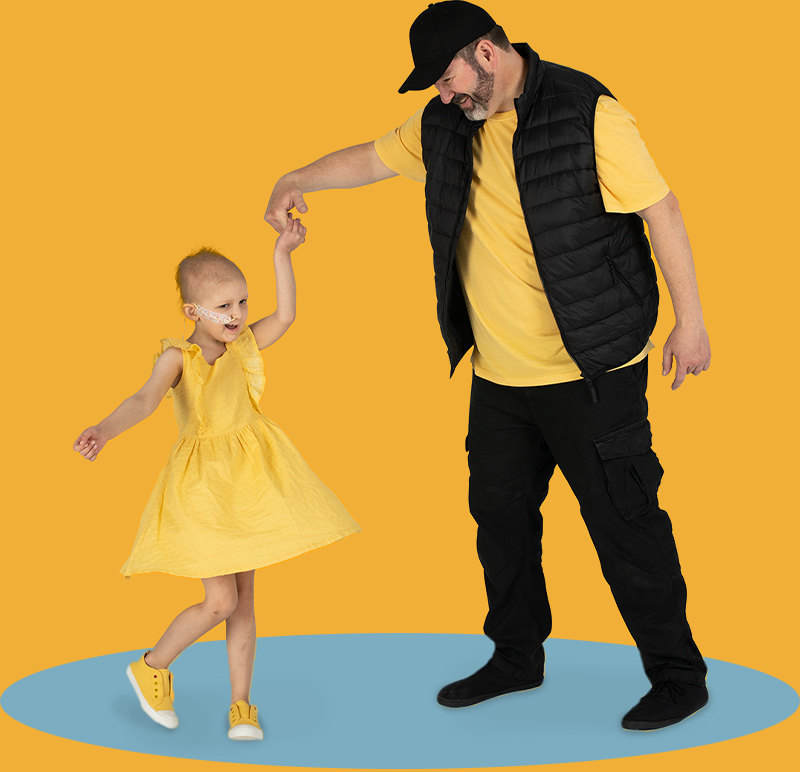 How Your Donation Helps
A global research team* worked with RMHC to evaluate the impact of our House Program on families around the world. The following is a summary of those findings**.
Access to the best care
Our House Program makes it possible for families who travel long distances, to access the top children's hospitals around the world.
Stronger mental health
Having a child in hospital can trigger clinical anxiety in parents. Our Houses provide families with the emotional, mental and practical support to better manage their stress so that they can be more actively involved in the care of their children.
Financial peace of mind
Ongoing medical bills, travel, and accommodation costs are a huge source of stress for many families. Our Houses offer accommodation at no cost, close to hospitals, to alleviate some of the burden.
Parents sleep better
Parents who sleep at one of our Houses have a better night's rest than those that sleep at their child's hospital bedside. This ensures they have the strength to support their child.
Children's recovery
Having family and siblings close by, who are invested in a child's care, can improve a hospitalised child's recovery and treatment outcomes.
Positive hospital experience
Families who stay at a Ronald McDonald House find they have a more positive experience of hospital than those that stay elsewhere.
Families cope better
Having family together under one roof, including the support of experienced volunteers and other families, greatly improves a family's ability to cope with having a child in hospital.
Safe, affordable alternative to hospital
Many high-risk pregnant women who are stable but need to be close to care, can now afford to stay close to care. This is also the case for parents who have a newborn in the Neonatal Intensive Care Unit (NICU).
Siblings cope better
Play is how children interact and make sense of the world. That's why play areas are such an important part of our offering. They allow siblings to connect and cope more with the stress of a difficult situation.
Make a tax-deductible donation today!
* The global team of researchers was drawn from leading universities, including the University of California, San Francisco (UCSF), George Washington University, the University of Chicago, as well as from top medical centres in Hong Kong; Sydney, Australia; the United Kingdom; Buenos Aires, Argentina; Cincinnati, U.S.; and Toronto, Canada.
** Findings taken from RMHC Impact Research – the name for a suite of studies on the impact of RMHC around the world. The summaries provided here provide a snapshot of the findings from each of the key Ronald McDonald House Impact studies.