Mia is Dancing for Sick Kids
Please show your support by sponsoring Mia's Team today.
When 7 year-old Mia was confined to a wheelchair during treatment for brain cancer Doctors told her mother she may never recover. Now Mia's up and dancing and she wants you to dance with her.

Mia, from Gulgong NSW was only 5 when she was first diagnosed with a malignant and aggressive brain cancer called medulla neuroblastoma, in February 2019. 
Together with her Mum Stacey, they travelled the 3.5 hours to The Children's Hospital Westmead for life-saving treatment.  Mia and Stacey stayed next door at Ronald McDonald House Westmead for the following 205 nights, with Stacey's mother joining them often for added support. Mia was painfully ill and frail over this time and Stacey recalls doctors saying her daughter may never again know life outside of the wheelchair again.  
"RMH provides a peaceful and homely environment, that allowed us to relax a little and refuel to face another day of endless doctors and hospital treatment" - Stacey, Mum of Mia.

Mia is thankfully now in remission, although she will need ongoing check-ups for some time when she will again stay at Ronald McDonald House. This is why Mia is paying it forward to Dance for Sick Kids.

All funds raised will go towards helping more seriously ill children and their families just like Mia, by helping provide a home-away-from-home at Ronald McDonald House.
On average, it costs Ronald McDonald House Charities GWS $160 to support a family for one night, so please give generously. 
Thank you for helping us make a difference!
Thank you to our Sponsors Rsh & Co Pry Ltd Anonymous Lynda Brennan Anonymous Pomegranate Sisters Anonymous

Matched Donation Karen Clarke Angie Spice
Aunty Lalee Matthew O'regan Carol Forwood William Purtell Tony And Glynis
Tony, Dianne And Charlotte Hannah & Brenden Lamont Jasmin Kolev Kristy Stoddart
Jac And Nath

Matched Donation Naomi Maynard
Deborah Grover Ben Stewart Imogen Woods-smith

Matched Donation Leighara Stott

Matched Donation
Shelby Frost Jacqui Wakely
Cheryl Harris

Matched Donation Jocelyn H Chelsea
Kirsty (jackson) Cap Kerry Berrigan Maureen Hall Jaimi, Hixy, Rylan & Mason Xx Ben Woolard Anonymous Crumpet O'dwyer Claire Gordon Rachel Murdoch Sharon Hoy Belle Moerkerk
Sarah And Craig Millson
Bec Hallam Kellie And Jed Leanne Stewart Sam & Ellie O'brien Marie King Josie And Cliff Hoy Katie Clarke Katrina Rixon Nicole Martins Alanah Hill Nat
Amanda Obrien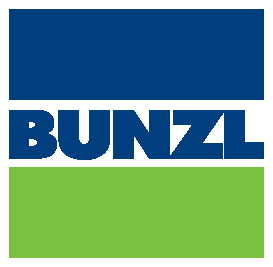 Matched Donation Sharon Hoy
Allie Purtell Vicki Bennett Luke Faulkner
Carolyn Burns Gaye Bennett Abby Bennett Brianna Rose C Kreuzen Em And Ron Barrass Temika Gillespie

Matched Donation Edwina Barrass Judy Mcarthur Jascinta Hardman Nari Fairbanks Emma Hollow Suzi Ellis Manda, Mike, Jack, Tyler, Mim & Shay Maclean Butt
Melinda Westaway Sally Burr David & Sarah Hoy Win Rowbotham
Gracyn Bowden Jo Gates
Rachelle Smith Rebecca Stacey Kim Rayner Jamie-lee Robinson Meria & Pauly Osborn
Jane Hanna Aunty Lalee

Matched Donation
Shellie Mortimer
Ashley Starkey Chantelle Hardy

Matched Donation Anonymous Lisa Hines Libby Sills
Ally & Payton Epton Margaret Hughes Chontelle Rowland-jones

Matched Donation Katherine Walker
Emily Manyam Ali Cunningham
Kimmi Docherty Anna Morrison Amber Ferguson Chantelle Hardy

Matched Donation Aunty Lalee Anonymous Janette Poole Anonymous